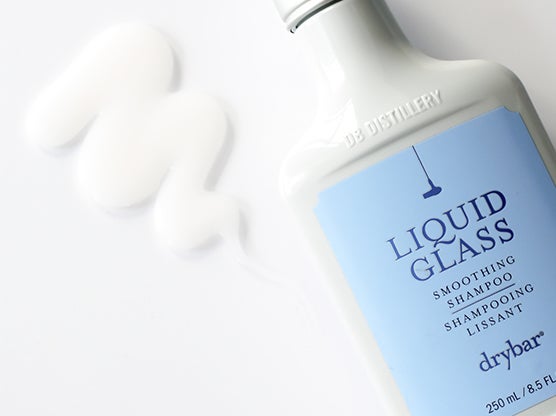 OUR GLOSSARY
Our glossary provides transparent information
and education about the ingredients we use.
Acacia Senegal Gum: Boosts body.
Acai: Is packed with vitamins and essential fatty acids to help replenish damaged and overworked strands.

Activated Charcoal: Purifies and deep-cleans hair and scalp (absorbs 100-200 times its weight in impurities).

Aloe: Is packed with vitamins and antioxidants to leave hair looking replenished and restored.
Amla Oil: Hydrates and nourishes hair, leaving a sheer finish.
Apricot Kernel Oil: Deeply hydrates, focusing on the driest areas of each strand.
Argan Oil: Delivers lightweight hydration for silky, soft, frizz-free style.
Artichoke Leaf Extract: Prevents dehydration and protects hair cuticles in high temps.
Ascorbic Acid: Brightens hair by removing mineral/hard water deposits.
Biotin: Protects hair against dryness and increases strength/elasticity deep into the fiber of the hair, preventing breakage.
Blend of Fruit Extracts: Helps to increase moisture, boost shine and control frizz for smoother, healthier looking hair.
Burdock Root: Helps prevent frizz.
Camelina Oil: Adds hydration and boosts elasticity.
Candelilla Extract: Wraps around the cuticle, providing a film that reflects light for a high-gloss finish.
Chamomile Extract: Gently boosts blonde tones while increasing shine.
Coconut Milk: Acts as a natural conditioning agent that detangles, hydrates and nourishes dry strands, leaving them silky, soft and smooth.
Coriander: Seals and smooths the hair cuticle to boost shine.
Crystal Clear Microporous Minerals (Zeolite): Add matte texture, create separation for fuller styles and absorb light oils.
Essential Oil Blend: Increases moisture and resilience to prevent future damage.
Fire Tulip Extract: Protects against heat, leaving hair looking healthy and restored.
Galangal Root Extract: Combats dryness and increases shine.
Goji Berry Extract: Provides anti-oxidant protection against the drying, damaging effects of free radicals.
Golden Root Extract: Increases moisture to prevent dryness and breakage.
Heat-Activated Rice Protein: Strengthens hair to protect it against the drying and damaging effects of heat styling.
Hibiscus Extract: Helps replenish hair to give a healthy looking, smooth finish.
Keratin: A highly moisturizing protein, reinforces the structure of the hair and helps prevent damage.
Kiwi Extract: Lifts residues from hair, leaving it feeling clean and refreshed.
Lemon & Orange Extracts: Help promote cell renewal for a healthier scalp.
Lemon Extract: Brightens highlights and preserves the integrity of the hair color.
Lemon Powder Extract: Naturally brightens dull hair.
Macadamia Nut Oil: Provides lightweight hydration while detangling and reducing frizz.
Mandarin Peel: Reflects light evenly for a natural frizz-free shine.
Mango Butter: Penetrates the hair shaft to restore softness.
Marigold Flower Extract: Creates long-lasting shine without weighing hair down.
Marula Oil: Coats hair strands to deliver protection from heat with a satin, frizz-free finish.
Medium-Hold Polymers: Provide style memory and strength while allowing hair to breathe.
Mica: Reflects light and gives hair a luminous, shiny finish.
Micro-fine Rice Powders: Absorb excess oils and odors. As they absorb, they become translucent to naturally blend with all hair colors and expand to provide lift in the roots.
Micro-fine Sugar: Provides gentle exfoliation while minimizing damage to the scalp or hair cuticle.
Mineral Pigments: Conceal roots between colorings.
Moringa Seed Oil: Adds moisture and helps tame flyaways.
Murumuru Butter: Helps soften and improve hair manageability without weighing it down.
Neroli Oil: Smooths, helps prevent frizz and provides a high-shine, glossy finish.
Olive Oil & Jojoba Esters: Nourish and hydrate, leaving hair soft and silky.
Pineapple Extract & Sea Kelp: Rich in vitamins, minerals and antioxidants help promote healthier-looking hair.
Pliable Polymer Blend: Provides long-lasting body, fullness, and style memory.
Polymer Complex: Protects against heat from hot tools and helps to temporarily seal split ends.
Proprietary Powder Blend: Including potato starch absorbs oils, sweat and odors while adding light texture.
Prune Oil: Lightly conditions, adds shine, and fights humidity.
Purple Pigments: Neutralize brassy tones.
Rice Protein Complex: Helps address the effects of chemical processing.
Sage Leaf Extract: Provides long-lasting moisture and improves hair texture.
Saw Palmetto Extract: Energizes follicles and promotes fuller hair.
Sea Berry Oil: Maintains moisture in the hair shaft, leaving hair feeling soft and conditioned but never weighed down.
Silica: Provides light texture with a matte finish.
Smooth Shot Complex: Wraps around each hair strand to provide long-lasting frizz resistance and a high-shine finish.
Sugar: Enhances natural waves, texture and body without drying out hair. Won't leave grit or residue behind and easily rinses out.
Sunflower Seed Oil: Nourishes and hydrates hair, increasing softness and manageability.
Tiare Flower: Hydrates the cuticle to smooth and detangle, leaving hair shiny and polished.
UV Protection: Shield hair from UVA and UVB rays and excessive heat that cause dryness and color fading.
Vegan Keratin: A highly moisturizing protein, helps seal, reinforce and smooth the hair cuticle.
Vegetable Proteins: Strengthens and reinforces chemically treated or damaged hair. Add strength and structure.
Vitamin B5: Locks in moisture for added shine and softness.
Vitamin B & C: Nourish and support hair flexibility, strength and texture to improve overall hair health.
Watercress Extract: Strengthens and softens dry, damaged hair.
Watermelon Seed Oil: Is rich in essential fatty acids to help rejuvenate dry, damaged strands.
Yuzu Oil: Lightly hydrates and creates long-lasting shine.
THE GOOD STUFF
At Drybar, our philosophy is simple: Focus on one thing and be the best at it. For us, that's blowouts.
With that purpose in mind, we are focused on providing the best professional quality beauty products, tools,
and services to create and maintain the perfect blowout for all individual hair types. In doing this, we believe our products
can be Formulated Without parabens, sulfates, or phthalates and be cruelty-free with no animal testing.
And we don't just stop there. You will also find many of our products are also formulated without gluten, keratin,
honey, nuts, or nut oils. We offer products that are vegan, ok for color-treated, weave-in extensions or tape-in extensions.